This is a fun test!  I got 808 wpm, 223% faster than the average American with 100% accuracy.  According to this test, this means…
I read faster than high-level execs (under 600), college professors (under 700), and high-scoring college students (800), but less than speed readers (1500 wpm).
I could read Tolstoy's War in Peace in 12 hours 7 minutes.
I could read J.K. Rowling's Harry Potter and the Sorcerer's Stone  in 1 hour 35 minutes.  ←  (I actually read it in less than that.)
I could read Tolkein's LoTR in 9 hours 52 minutes.   ←  (I don't think so.)
I could read 2.8 books on my Kindle Fire before I needed to recharge.
Take the test yourself by clicking the link below.  It is a page of timed reading, followed by three questions for accuracy.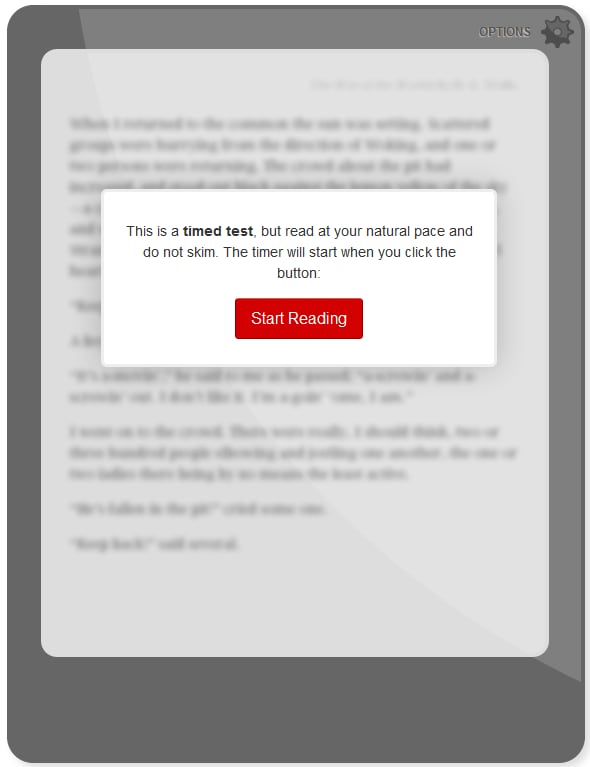 Source: Staples eReader Department